New features available for captains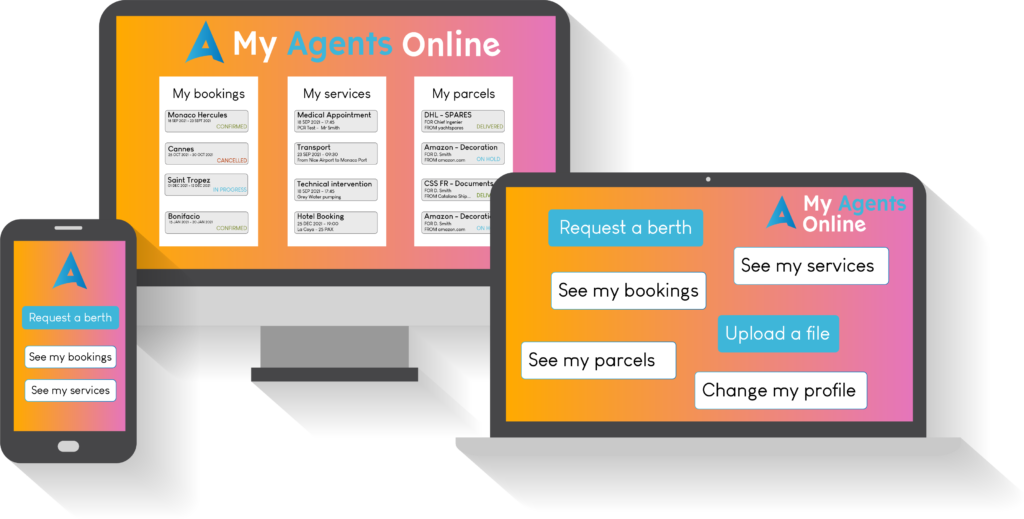 My Agents Online is a private access interactive website and an App.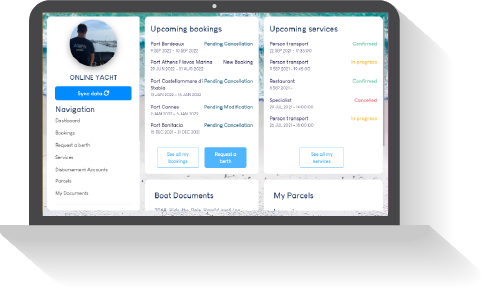 Its functionnalities will offer you a permanent and up to date dashboard offering a view on all the port bookings and services that you ask us to handle for you. MAO allows you to check in one single place:
your port bookings (upcoming, past and future)
your services (transfers, restaurant and various reservations, appointments with various specialists…)
your post and parcels (incoming/ outgoing with status and tracking).
Not only does MAO allows you to check and verify but it also gives you the possibility to place requests in just a few clicks.
Ask your berth in a port in less than 15 seconds!