Your advanced digital portal for:
French & Italian Commercial Exemption / 70% rule live Monitoring
Prorata charters VAT calculation (on time spent in E.U waters only)
LogNav is a web application built on top of a multifaceted proprietary algorithm  that enriches AIS data with information related to a vessel's geo location and its navigation.
Keep track of all your trips and automatically display them in real-time gauges, as qualifying or not for the F.C.E or I.C.E *
*French Commercial Exemption or Italian Commercial Exemption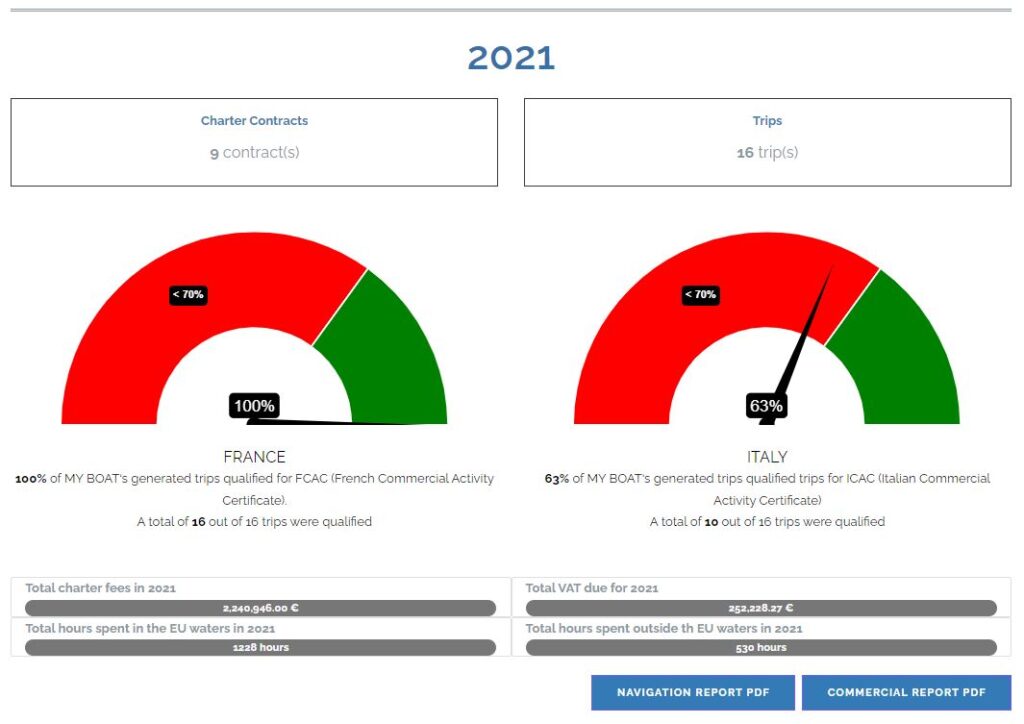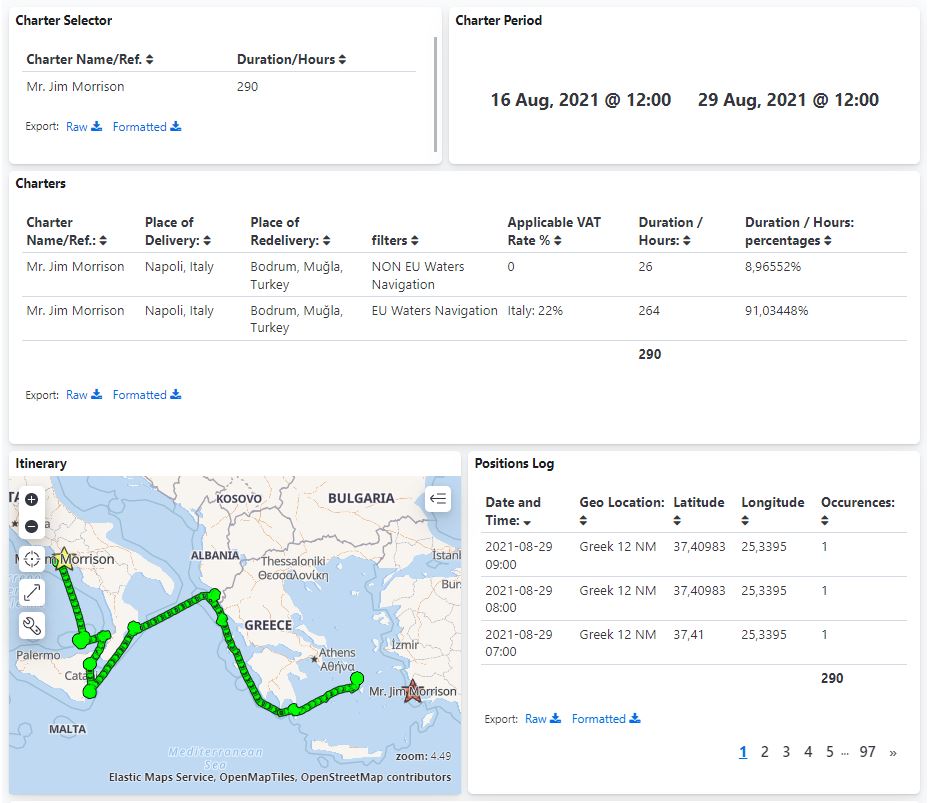 Generate (downloadable) reports which include all necessary and probative data for your fiscal status.
Our solution is unique, exclusive and has just been certified with
DATA INTEGRITY compliance by "Bureau Veritas".
On time for FCAC & ICAC 2022!
LOGNAV can retroactively collect your navigation data from 2021 and help you validate your compliance with the criteria, allowing to edit your "commercial activity certificates" with total peace of mind.
In case you have already produced your FCAC or ICAC for 2022 and want to back it up, rapidly and easily, with enforceable data, we also have adapted offers for you.
Get in touch for full details or to subscribe to LOGNAV:
Let us remind you the 5 criteria to respect, allowing you to create and sign the Commercial Activity Certificates:
The yacht is commercially registered
The yacht has permanent crew
The yacht is engaged in commercial activity
The yacht is at least 15m long
The yacht left territorial waters (respectively French or Italian) for at least 70% of the trips carried out during the calendar year 2021.
Acknowledge the applicable VAT due on charters, based on the real time spent in E.U waters only, helping your charterers to make substantial savings.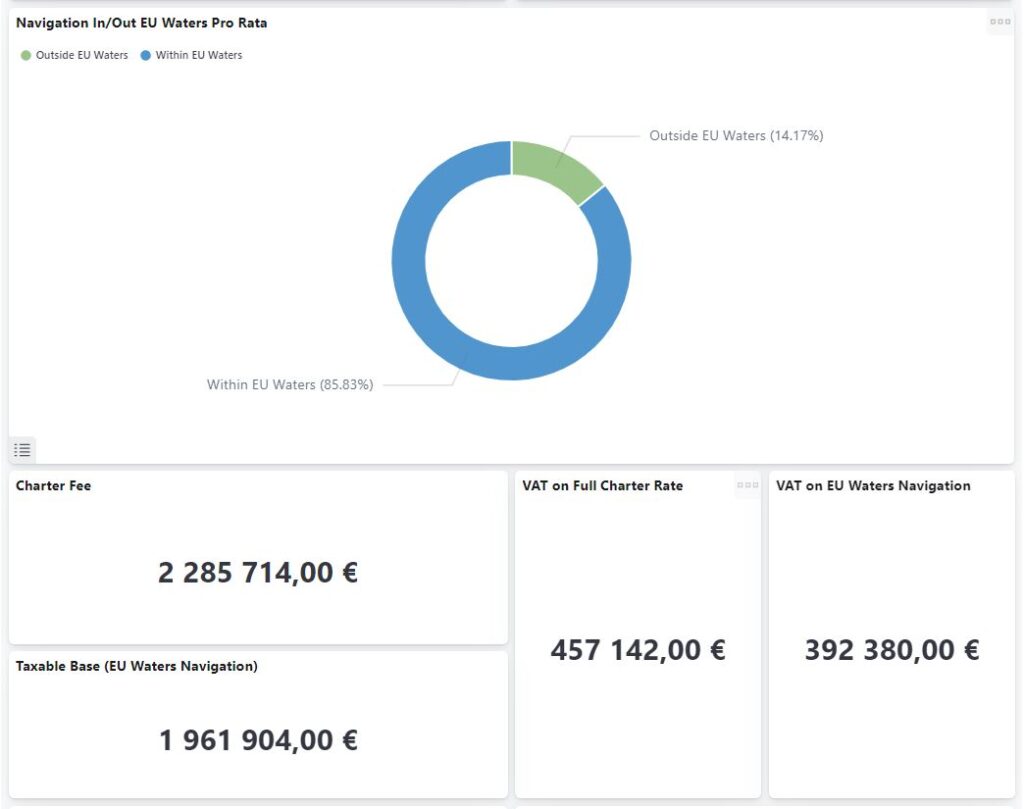 Our team is at your disposal for any enquiry and to help you plan your season ahead, do not hesitate to contact us